News story
Global Entrepreneurship Week
Global Entrepreneurship Week, from 15-21 November, marks the start of the most enterprising decade in the UK.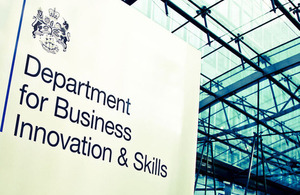 Monday 15 November
Latest News:
As part of Global Entrepreneurship Week, FlyingStart and London South Bank University hosted an entrepreneurs panel and workshop. Young entrepreneurs explain what motivated them to start their own businesses:
To see photos from the launch event visit our Flickr channel.
Why Entrepreneurship is important
The UK needs a cultural shift with more people willing to 'make a job' and not just 'take a job'. Take the opportunity to inspire and celebrate the next generation of innovators and entrepreneurs - find out more about what's going on and how you can get involved.
Prime Minister David Cameron explains the importance of inspiring and encouraging entrepreneurs in our country:
Through thousands of events across the UK, GEW aims to raise awareness and positive attitudes towards entrepreneurship across society, increase enterprise skills and improve confidence among potential entrepreneurs. It will also raise the profile of business and the opportunities for growth through providing links into international networks and markets.
Whether you're talking to colleagues, an entrepreneur or just someone who has an idea about starting a business, the message from GEW is that now is the time to take the next step!
Links
Vince Cable announces new business mentoring network
Vince Cable launches new Entrepreneurs' Forum
Global Entrepreneurship Week 2010
Enterprise and business support
Business Link - advice on setting up your own business
BIS - Backing small business
Published 15 November 2010