Global Brits make the most of living abroad
A new report shows that Britons living abroad are often active, independent and self-sufficient. But many are under-prepared for the new challenges they face.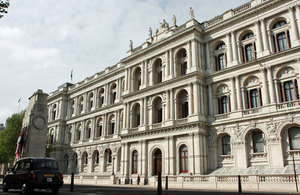 The Institute for Public Policy Research (IPPR) has released a report entitled 'Global Brit - Making the most of the British diaspora.'
One of the report's findings is that many Brits abroad are adventurers and risk takers who thrive on the challenge of adopting to a new environment. This positive, entrepreneurial outlook also enables them to integrate into their new country of residence and enjoy a better experience.
On the other hand, many tend not to do much preparation before they leave. According to a separate study undertaken for the Foreign Office, fewer than 40% of Britons research critical issues such as healthcare or personal finance before going abroad.
Around 5.6 million Britons now live abroad permanently, with another half a million living abroad for part of the year. Whilst support networks exist within many British emigrant communities, the research underlines the importance of planning for the long-term when considering moving or retiring abroad.
Many were also unaware that British nationals who live overseas can receive the same consular support as British visitors.
The Foreign Office has published a range of information and guidance on living abroad, including advice on what support you can expect from British Embassies and Consulates. For more information, see Living abroad. You can also register with the Foreign Office's LOCATE service to help our consular and crisis staff provide better assistance to you in an emergency.
Published 1 July 2010