Government response
Gift Aid donation rules - clarification
HMRC's response to recent media coverage on Gift Aid donations.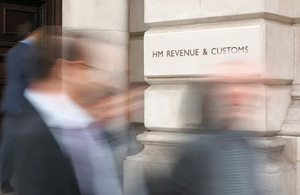 Recent reports in the national media have suggested that HM Revenue and Customs (HMRC) has sought to restrict Gift Aid on donations which are accompanied by a message of support from a donor's family. This is absolutely not the case.
HMRC's position has always been that Gift Aid can be claimed when an individual donor, who pays tax in the UK, makes a donation, even if additional names are added in a supporting message. HMRC's advice on this issue appears to have been misinterpreted so we are going to ensure our guidance is as clear as possible.
Where gifts are made by groups of people, such as work collections or large groups of friends, Gift Aid is not due and should not be claimed.
It is a government priority to maximise Gift Aid on eligible donations, and £1.2bn of tax repayments were made to charities in the tax year 2014 to 2015 through Gift Aid.
HMRC will continue working closely with charity collection agents to help them improve their processes so that Gift Aid is not removed from eligible donations.
Published 23 March 2016