Gibraltar, UK and Spain to hold trilateral meetings
In a statement published on 21 October 2010, participants of the Forum of Dialogue on Gibraltar have announced series of trilateral meetings to take place in Gibraltar, Madrid and Algeciras.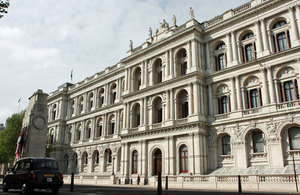 The participants in the Forum of Dialogue on Gibraltar (Gibraltar, the United Kingdom and Spain) have reaffirmed our commitment to the maintenance of a constructive atmosphere of mutual trust and co-operation for the objectives of the Forum, and we have restated our support for the idea that such co-operation and mutual trust should become the norm in all possible areas. In this respect we reiterate our commitment to the Forum as well as the need to continue with the envisaged calendar to conclude the widest agreements that are possible in the six main areas of co-operation for the next Ministerial Meeting.
Following discussions held during the last few days, the participants in the Forum have decided that technical meetings will be held (during the last week of October and the first week of November) in five of the six areas namely, "visas", "financial services and tax", "maritime communications and safety", "environment" and "education".
In view of the recent incidents, the issues relating to "police, judicial and customs co-operation" will be dealt with in political level meeting, with the object of analysing possible formulas that allow for such co-operation, enable such incidents to be avoided, and subsequently, enable the experts to elaborate possible agreements to that effect for the consideration of the Forum.
The meetings will be held in Gibraltar, Madrid and Algeciras.
Published 21 October 2010