Gibraltar Squadron celebrates 25-year anniversary
The little-known Gibraltar Squadron - the Royal Navy's smallest, permanent, overseas seagoing unit - is celebrating its 25th anniversary.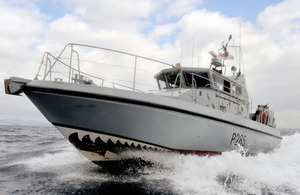 When sailors on the Navy's frigates and destroyers approach Gibraltar, few of them are likely to see the little patrol boat sitting attentively 100 yards (90m) astern or the rigid-hulled inflatable boats (RHIBs) patrolling ahead.
And many of these sailors may know little about the Royal Navy's smallest, permanent, overseas seagoing unit.
After the demise of the last RAF Marine Craft Unit (No 1102) in 1985, the Gibraltar Squadron was formed. The two RAF launches, Her Majesty's Air Force vessels Sunderland and Stirling, were then transferred to the Royal Navy and renamed HM Ships Hart and Cormorant.
These vessels continued to serve in Gibraltar, conducting an ever-increasing range of maritime tasking, before being replaced in 1991 by two of the new P2000 Class patrol vessels, HM Ships Ranger and Trumpeter, which spent a further 12 years on the Rock.
Following 9/11, a review of security arrangements in Gibraltar led to a further change in vessels with the squadron taking the structure we see today.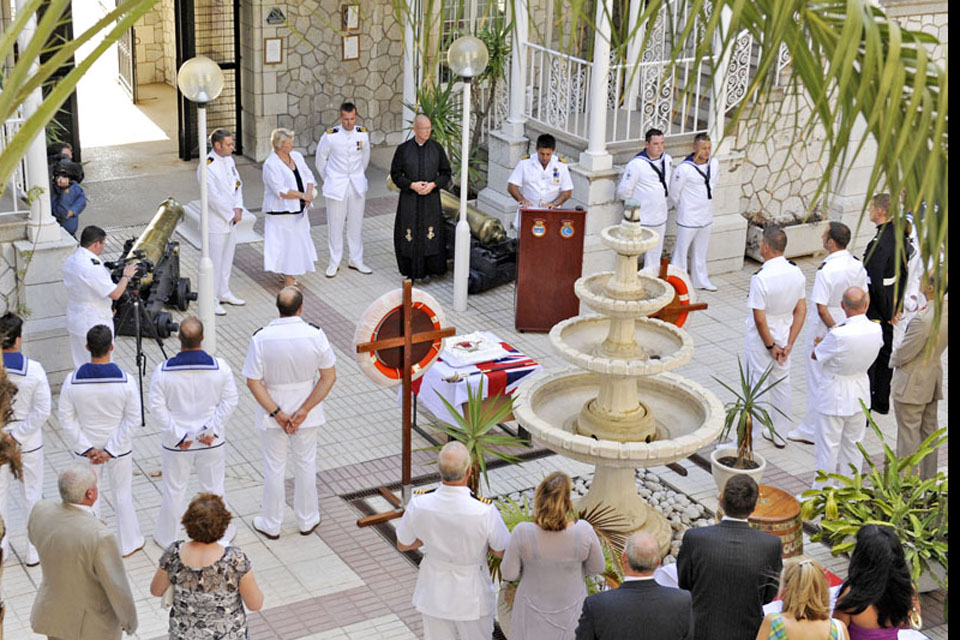 With just 19 Royal Navy, Royal Marines and civilian personnel, the squadron is now equipped with two fast patrol boats, HMS Scimitar and HMS Sabre, supported by three RHIBs. Scimitar and Sabre have now been in Gibraltar for nearly eight years, after having been transferred there from Northern Ireland.
The Gibraltar Squadron is responsible for escorting Royal Navy ships from the limit of British Gibraltar territorial waters until they enter the security of the naval base. The squadron also conducts regular patrols to deter unauthorised access into these territorial waters and sometimes to respond to such incursions.
The squadron's 25th anniversary was marked with a reception and sunset ceremony at the Tower.
During the reception, Lieutenant Commander Maurice Fitzgerald, who was the first Commanding Officer of the squadron in 1985, proposed a toast to the squadron and ordered 'Up Spirits', inviting everyone to join him in the toast with a glass of traditional Navy rum.
Lieutenant Commander Matt Sykes, Commanding Officer of HMS Scimitar, said:
We are extremely proud that the squadron has played such a key role in the waters around Gibraltar for the last 25 years.
Published 21 September 2010