Gibraltar Regiment soldier provides medical training to Afghans
A Royal Gibraltar Regiment soldier is currently working with an advisory team in Helmand to provide lifesaving medical training to Afghan soldiers.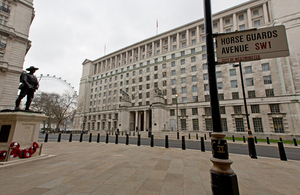 Corporal Chris Milliken, from Belfast, is one of a number of members of the Royal Gibraltar Regiment who are currently augmenting other units in Afghanistan and playing an important part in operations.
He is one of two dozen British Army advisors working alongside the Afghan National Army in Forward Operating Base Shawqat, both during routine barrack training and also in patrolling the local area.
The aim of the training Cpl Milliken is providing is to get a number of Afghan soldiers to an increased level of medical skills so that they can treat any injured comrades. Following the medical training, the British advisors will continue to ensure the Afghans maintain all their skills to a high standard. Cpl Milliken said:
Keeping your mucker next to you alive is the most important thing to me, and I think it's exactly the same with the Afghan National Army. It gives them the confidence that if anything goes wrong then there's somebody there that will be able to treat them.

Like any soldier in any country, the Afghans can take a while to learn new skills, but when they get to grips with it they really show their professionalism.
Cpl Milliken and his team are not only training soldiers in basic skills but also making sure that each part of the local Afghan Army unit is operating to its full potential and ready to maintain security in the area.