Government and business press for prompt payment.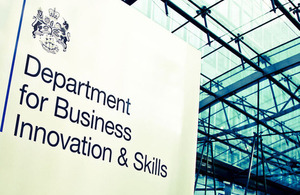 The Government and industry is calling on businesses and public organisations to pay suppliers on time and for small firms to pursue those who put them at risk by delaying.
Prompt payment is vital for small and medium-sized enterprises (SMEs), with many firms not able to survive the cashflow problems that late payments create.
Get Paid!, (PDF, 571 Kb) a new guide for small businesses which contains tips and advice from both suppliers and customers, has today been published by the Association of Chartered Certified Accountants (ACCA). It contains valuable lessons from small businesses such as advice on invoicing and developing a well-defined credit policy.
Advice and guidance for small businesses to help them make sure they are paid on time and can seek redress if they are not is part of the Finance Fitness campaign, which sees government and businesses working together to help SMEs.
The Government is encouraging SMEs to:
Proactively agree payment terms before delivering orders.
Sign-up to the Government's Prompt Payment Code, run by the Institute for Credit Management (ICM).
Raise complaints over late payment from Code signatories and use legislation already in place to help companies pursue late payers.
Use electronic invoicing where possible, automating process and adding instant transfer of the invoice and instant verification from the customer that the invoice has been received.
Business Minister Mark Prisk has also announced a new working group of business representatives will examine issues behind late payment. He said;
"It is hugely important that all businesses, particularly small firms, establish clear payment terms to ensure they get paid on time and successfully manage their cashflow.
"There is practical information available for businesses on getting paid that we are promoting to small firms through our Finance Fitness campaign, and this new guide published by the ACCA contains clear, helpful advice. I want small businesses to use this information and set up appropriate payment terms.
"The Government is already setting a strong example by paying 80 per cent of invoices within five days and the Prompt Payment Code is encouraging best practice. What's more, we have secured the agreement of business representative bodies to come together and establish a prompt payment workshop, to explore these issues more fully and develop business-led solutions. We must continue to promote prompt payment to ensure our small businesses can thrive and grow."
Links
Published 6 February 2012