Free online training has been launched to help get thousands of experienced business people mentoring SMEs.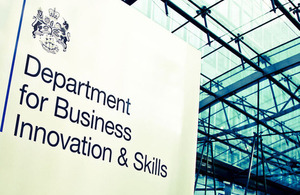 The new training tool, part of the Get Mentoring Scheme, makes it even easier for people to get mentoring and join the growing network of volunteer business mentors.
Get Mentoring was launched in November 2011 and is recruiting 15,000 new mentors to help entrepreneurs fulfil their potential.
Over 3,000 people have already signed up with almost 2,000 people having completed the training at workshops across the country. They have joined the thousands of mentors already available at mentorsme.co.uk
The project is backed by a range of partners including the Institute of Directors, the Federation of Small Businesses, the Forum of Private Business and the National Enterprise Network. It is led by SFEDI, (The Small Firms Development Initiative Limited) which is the UK's sector skills body for enterprise.
Business and Enterprise Minister Mark Prisk said:
"This training tool is vital to help build our growing network of trained mentors. Mentoring is a very effective way for aspiring entrepreneurs to get the help and support they need to succeed. It enables business people to harness the knowledge and expertise of those who have been there and done it before.
"Having worked as a mentor I know how rewarding it can be to use your business experience and help someone who is eager to learn. I would encourage business people of all ages and backgrounds to get involved in mentoring as it really can help to give a new or growing business a boost in their development."
Business in You
Using a business mentor is one of the range of services available to those wishing to start and develop their business, part of the Business in You campaign which highlights the support for start-ups and growing businesses, and encourage entrepreneurial spirit in 2012.
Tim Whitehall is Managing Director and co-founder of a construction consultant company in Chester, Room 4 Consulting. Having recently completed the training, he said:
"I've always thought about mentoring because I think real experience of making difficult decisions in challenging situations is invaluable to another business owner and I was keen to share my knowledge. When I spotted the Get Mentoring scheme I instantly knew it was something I wanted to get involved in."
Get Mentoring is a public/private-sector partnership, grant assisted by BIS and GEO and led by SFEDI (The Small Firms Development Initiative Limited).
Links
Published 14 February 2012