Research into gang violence finds that people join gangs due to the desire for money or respect and a way to seek protection or belonging.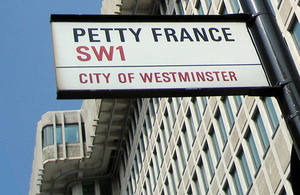 The study funded by the MET police, Ministry of Justice and the Home Office was commissioned to increase understanding of the psychological processes behind violence carried out by prisoners who were street-gang members.
The findings have provided information that can help improve the design of violence reduction and risk assessments across the National Offenders Management System (NOMS).
Commitment
The Government is committed to tackling gang-related violence and as a result of this research has enhanced offending behaviour programmes designed to tackle violent crime.
NOMS is also working with the Metropolitan Police Service to look at factors that contribute to gang related violence, and has developed special training for staff working with gang affiliated prisoners.
A new one-to-one intervention is also being piloted for people whose violence and offending is linked to their sense of identity and affiliation, including gang members.
Published 23 March 2011