Games remain on time and on budget
Anticipated final cost of construction programme is going down, latest Quarterly Report reveals.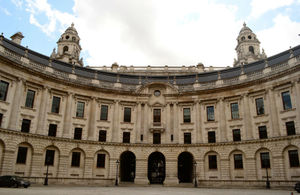 Figures from the Government's July 2011 Quarterly Economic Report show that the overall funding package for the Games remains at £9.298bn.
The Anticipated Final Cost (AFC) of the Olympic Delivery Authority (ODA) programme is £7.250bn - a decrease of £16m on May's report, where the AFC stood at £7.266bn.
In total £870m in savings have been achieved by the ODA since the November 2007 baseline budget was agreed, including £33m in the last quarter.
Creating a lasting legacy
"The ODA have continued to drive down costs which means we can celebrate one year to go with confidence and a real sense of excitement and expectation," said Hugh Robertson, Minister for Sport and the Olympics.
Construction of the venues and infrastructure for the Games is almost complete with five Olympic Park venues finished. The Aquatics Centre will be completed and unveiled on 27 July marking one year to go until the opening ceremony.
 "As we near the end of the construction stage, we remain on schedule and within budget," said John Armitt ODA Chairman. "A world-class platform has been created for the Games and strong foundations will be left to build a lasting legacy."
Further information
Published 20 May 2012