Press release
Further Twitter user found to have breached Venables and Thompson injunction
Man admits knowingly breaching an injunction on images or information claiming to be the adults Jon Venables or Robert Thompson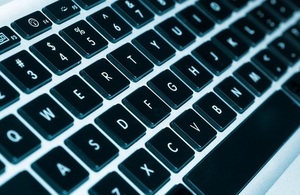 Judges at the High Court in London today agreed that a man knowingly breached an injunction which forbids publication of images or information which purports to be the adults Jon Venables or Robert Thompson (whether correctly identified or not). The case was brought by Attorney General Dominic Grieve QC MP, the third of its kind.
On 14 February James Baines of Liverpool made a posting on Twitter which breached the terms of the injunction, claiming pictures posted were the adult Jon Venables. The injunction - in place since 2001 – had been frequently mentioned in news reports on the day of the tweet.
Below and alongside the usual image of Venables as a child were different images of an adult male. These were accompanied by a tweet saying: 'Its on bbc news about the jon venables pic on twitter saying its been removed eerrrm no it hasn't'. He then argued with other Twitter users who warned him of the consequences.
He today admitted that breach and was given a 14 month sentence suspended for 15. The Lord Chief Justice of England and Wales and Mr Justice Tugendhat heard the case today and the Lord Chief Justice described it a 'flagrant breach' of the injunction.
The Attorney General, Dominic Grieve said:
"It gives me no pleasure to bring a third case for breaching this injunction and I do so purely in the wider public interest.
"The order has been in place for many years and applies to both media organisations and individuals. It is meant not only to protect Venables and Thompson but also those members of the public who have been incorrectly identified as being either of them."
While breaches of civil injunctions are normally dealt with by the people concerned the Attorney General brought this case in the public interest, as he did in two similar cases earlier this year.
A copy of the injunction is on the AGO website
Media enquiries to the AGO press office 020 7271 2484 or press.office@attorneygeneral.gsi.gov.uk
Published 27 November 2013