News story
Further new member appointed to the ACMD
The Home Secretary has appointed a further new member to the Advisory Council for the Misuse of Drugs (ACMD).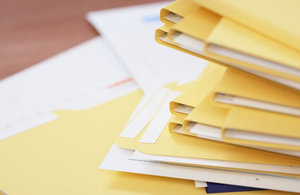 The new appointee announced today is Dr Anne Campbell, a lecturer in social work, and co-director of the drug and alcohol research network at Queen's University Belfast. This appointment is in addition to the 8 new members announced on 12 February 2018.
The Chair of the ACMD, Dr Owen Bowden-Jones said of these new appointments:
I am delighted to welcome the new members to the ACMD. They will add to the range and depth of expertise on Council and I very much look forward to working with each of them.
The ACMD is an independent body which makes recommendations to government on the control of dangerous or otherwise harmful drugs, including classification and scheduling under the Misuse of Drugs Act 1971 and its regulations. The 3-year appointments attract no remuneration and have been made in accordance with the code of practice of the Commissioner for Public Appointments (OCPA).
Dr Campbell takes up her post today.
Published 25 April 2018