News story
Funding opportunity: business models for a circular economy
Up to £800k available for studies into business case for retaining value in durable goods through reuse, remanufacture or lease/maintenance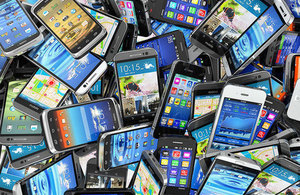 Funding of up to £800k is available for business to explore commercial models for a circular economy of goods in which resources are kept in productive use for longer.
We are looking for projects that involve a partnership of businesses looking into the feasibility of new ways of working that retain value in durable goods through reuse, remanufacture or lease/maintenance
The circular economy represents a substantial opportunity for business. Researchers McKinsey estimate that significant adoption of circular business models worldwide could save as much as $520-630 billion a year.
Successful projects will include a business with a relationship with the final customer that can enable return of products.
Consortia will be asked to devise a pilot project to test the proposed new ways of working. We expect to support a small number of these pilot projects in a follow-up funding programme.
This competition opens for applicants on 2 March 2015. The deadline for registration is at noon on 8 April 2015.
Published 3 December 2014