News story
Funding for Lending Scheme extended - support for banking competition
Funding for Lending Scheme extended for the next two years, providing support for credit conditions for SMEs.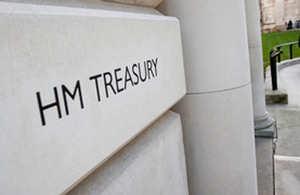 The Chancellor and Governor of the Bank of England have today announced the extension of the Funding for Lending Scheme for the next two years, providing support for credit conditions for SMEs.
Read the exchange of letters between the Chancellor and the Governor of the Bank of England.
The Funding for Lending Scheme extension will ensure that the scheme is phased out gradually, minimising risks to the economic recovery from the withdrawal of funding support. The Funding for Lending Scheme has contributed to a substantial fall in bank funding costs since its launch in 2012.
The extension of the Funding for Lending Scheme builds on the significant steps the government has already taken to support challenger banks.
City Minister Harriett Baldwin recently welcomed the Bank of England's support for a more proportionate approach in applying capital requirements to challenger banks and building societies. This will address a key complaint that current capital requirements create an unfair playing field, while continuing to support Britain's financial stability. The government has also announced today that in order to help new entrants enter the market, the Prudential Regulation Authority (PRA) and the Financial Conduct Authority (FCA) will launch their New Bank Start-up Unit on 20 January 2016. This unit will have a dedicated website, and will help new banks through the early days of authorisation.
Promoting banking competition is part of our broader plan to help hardworking families. Customers can save £70 per year by switching bank account (or up to £260 for heavy overdraft users), which is why the government challenged industry to make it easier for customers to switch accounts by launching the Current Account Switch Service in September 2013. Customers have switched accounts over 2 million times using the service.
The government can also confirm that in response to a request from leading challenger banks, HM Treasury has set up a new High Level Advisory Group that will regularly provide the government with views on banking competition. The first meeting will be on 16 December.
The Chancellor said:
While Britain is host to some of the largest and most successful banks on the planet, the government has been consistently clear it wants to see a more vibrant and competitive banking sector with new banks and more innovation, benefiting working people and businesses.

That is why we've introduced an extensive range of measures to support challenger banks. From putting competition at the heart of the regulatory system to significantly reducing barriers to new banks entering the market, we are making sure that Britain has a level playing field.
Published 30 November 2015