Press release
Funding could help South West business create up to 10,000 extra apprenticeships a year by 2015, says Chief Secretary
Funding could help South West business create up to 10,000 extra apprenticeships a year by 2015, says Chief Secretary.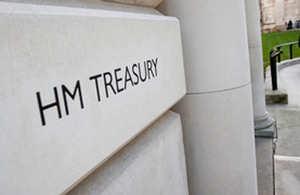 The South West could see 10,000 additional apprenticeship places a year by 2015 if employers make the most of extra government funding for training, the Chief Secretary to the Treasury, Danny Alexander said today.
The Chief Secretary made the announcement today ahead of a visit to Pendennis Shipyard in Falmouth whose award-winning apprenticeship programme teaches young people in the South West to build and refit luxury yachts. He also met apprentices at Fifteen Cornwall in Watergate Bay, which trains and inspires young Cornish people to develop careers as professional chefs.
The additional funding will go to training providers who will work with employers locally to meet their needs. Employers should contact the National Apprenticeship Service or training providers to find out more about Apprenticeships in their area. The NAS employer helpline is 08000 150 600 and their website has more information: National Apprenticeship Service.
Visiting Cornwall today, the Chief Secretary, Danny Alexander said:
I'm incredibly impressed by the achievements of the apprentices I've met today in Falmouth and Newquay. These apprenticeship programmes are leading the charge in Cornwall and I'd like to invite other businesses in the South West to take up the apprenticeship challenge and use government funding to help deliver these additional 10,000 places.
Returning the UK to sustainable economic growth is the government's overriding priority. Despite having to take tough decisions elsewhere we have increased investment in apprenticeships to £1.4 billion next year, because this is an investment for the future.
Notes for editors
In the last year over 35,000 young people started an apprenticeship in the South West.

Nationally the government is committed to offering 75,000 additional places more than the planned numbers they inherited by 2015. Rather than set top-down regional targets, the Apprenticeships Programme is demand-led, so places will be available where employers ask for them. 

Employers interested in developing their own apprenticeship programmes can contact the National Apprenticeship Service to find out how they can access government funding.

Pendennis Shipyard first employed apprentices a decade ago, aiming to train young people as engineers, electricians, joiners, painters and fabricators/welders. The company currently runs two apprenticeships:

the General Apprenticeship which gives young people a holistic understanding of all the trades involved in shipbuilding before they specialise; and
the Apprenticeship in Yacht Surface Finishing (the first of its kind in the UK).

Further information regarding Pendennis Shipyard Ltd. 

Since opening in 2006, the Jamie Oliver inspired Fifteen Cornwall restaurant has proved to be an invaluable apprentice programme, training and inspiring more than 100 young Cornish people to careers as professional chefs. Further information about Fifteen Cornwall.
Non-media enquiries should be addressed to the Treasury Correspondence and Enquiry Unit on 020 7270 4558 or by e-mail to public.enquiries@hmtreasury.gsi.gov.uk
Media enquiries should be addressed to the Treasury Press Office on 020 7270 5238.
Published 11 February 2011