News story
Funding awarded for safe and sustainable shale energy projects
19 companies across the UK will share up to £2 million funding to develop innovative ideas that unlock the potential of shale oil and gas.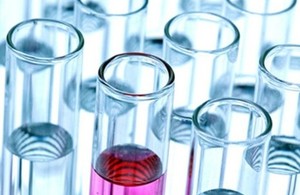 The winning projects will explore everything from water treatment and monitoring techniques to well drilling and design technology, including:
glass-based beads to keep fractures open, removing need for high-volume water use
new 'photocatalyst' technology for safe water treatment
non-intrusive geophysical techniques to probe to depths of up to 3,000 metres
new sensors to detect methane leaks while drilling
automated systems to guide exploratory drilling processes
UK Minister for Business, Enterprise and Energy Matt Hancock said:
Unlocking the shale gas and oil that is deep underground is an opportunity to reduce carbon emissions, increase our energy security and create jobs. It must be done safely and securely, so supporting innovation in this sector is vital to help us seize this opportunity.
The fund, which will be run by Innovate UK, includes £1 million in contributions from the Department of Energy and Climate Change and a further £250,000 from the Natural Environment Research Council.
Securing a low carbon future
Shale gas and oil could help the UK improve energy security, create jobs and transition to a low carbon future. A 2013 study by NERC's British Geological Survey predicted 1,400 trillion cubic feet of gas in the Bowland shale, although recoverable reserves cannot be accurately estimated until significantly more exploration has taken place.
Head of Energy at Innovate UK Rob Saunders said:
Shale gas and oil could transform the energy sector in the UK, but for that to happen it's vital that the public have confidence in the sustainability and above all, the safety of the industry.

That's where innovation plays its role and the companies that have won the very competitive process we have run here are bringing considerable expertise to tackling this problem.
Published 15 January 2015