French Prime Minister welcomed to Number 10
Prime Minister David Cameron has welcomed French Prime Minister Francois Fillon to Number 10.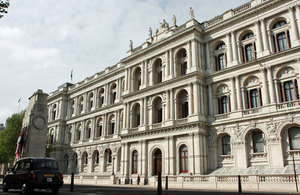 The Prime Minister and his French counterpart held bilateral talks before a joint press conference.
Discussions focused on economic growth, the EU budget and the eurozone.
During the press conference, Mr Cameron said that Britain would be a "helpful partner" in assisting the eurozone but ruled out joining the euro.
The Prime Minister said:
"A strong and successful eurozone is in Britain's interests, we want the countries of the eurozone to sort out the difficulties they have and we won't stand in the way as we do that…Indeed, we will be a helpful partner in making sure that happens.
"But let me again be clear - that does not mean that Britain should be drawn into new mechanisms or new procedures or have to give up new powers."
Mr Cameron said he accepted that members of the single currency needed to co-ordinate their fiscal policies.
"We understand that if you are in a single currency you do need to take steps to better co-ordinate and harmonise some of the things you do together.
"Indeed that was one of the reasons I didn't want to join the euro in the first place, because I didn't want that to happen."
Earlier today, Mr Cameron held a meeting with European Council President Herman van Rompuy where talks also focused on the European economy.
Published 13 January 2011