Freight train damages station platform at Moston
Passenger train strikes debris on track after an earlier freight train had struck a station platform at Moston, Manchester, 28 January 2015.
RAIB is investigating an accident that occurred at around 06:20 hrs when, a Northern Rail passenger train travelling at about 68 mph (109 km/h) struck displaced platform edge coping stones as it passed through Moston station, between Manchester Victoria and Rochdale. The train involved was the 06:12 hrs service from Manchester Victoria to Leeds. It suffered minor damage, but did not derail and nobody was injured.
About 14 minutes before the accident involving the passenger train, the 03:57 hrs DB Schenker freight train service from Warrington Arpley to Doncaster (reporting number 6E33) had passed through the same platform. The RAIB's preliminary examination has identified that two incorrectly stowed container fixings (hinged spigots) on the rear wagon of this train, an empty FKA type container wagon, had struck the platform and displaced the coping stones. This type of hinged spigot is attached to a bar on the side of the wagon and can be slid along the bar to accommodate different sized containers. When correctly stowed as required for operation on the rail network, the spigots should be rotated to rest within a locating recess on top of the wagon. At the time of the accident the spigots which struck the platform were hanging down on the sides of the vehicle and projecting beyond the usual wagon width.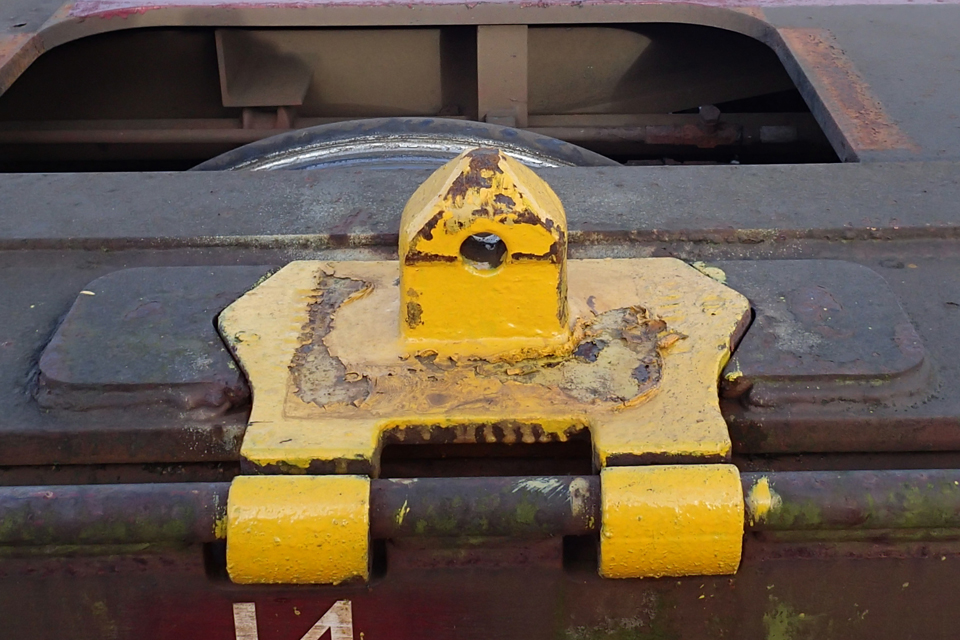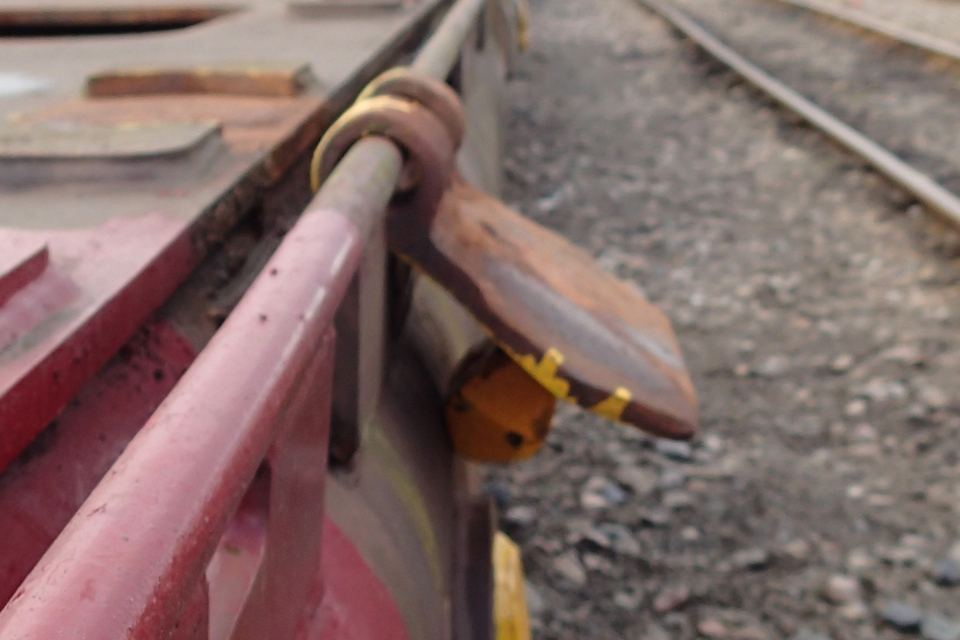 Railway standards define both the permitted width of wagons and the minimum permitted spacing between a platform and the nearest rail of the adjacent track. A survey undertaken by Network Rail in July 2014 had shown that the platform at Moston was closer to the track than permitted by these standards. This had not been corrected before the accident and, as a consequence, the incorrectly stowed spigots struck the platform edge.
Our investigation will focus on why the spigots were incorrectly stowed, the reasons why parts of the platform were closer to the track than is permitted and Network Rail's management of the platform's position.
Our investigation is independent of any investigation by the Office of Rail Regulation.
We will publish our findings, including any recommendations to improve safety, at the conclusion of our investigation. This report will be available on our website.
Published 13 February 2015