Freedom of information scope increased
The public can now request information from three new bodies under the Freedom of Information Act.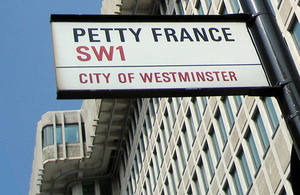 An order has come into effect bringing the Association of Chief Police Officers (ACPO), university admissions body UCAS, and the Financial Ombudsman Service (FOS) under the scope of the Freddom of Information Act (FoI).
The Ministry of Justice has extended the Act to these three bodies, following a period of consultation, on the basis that they all perform functions of a public nature.
Justice Minister Lord McNally, who signed the order today, said:
'The public clearly deserves a Government that is open and accountable for its actions, but I strongly believe that this should also apply to any organisation exercising public functions.
'I was pleased that during our consultation with ACPO, UCAS and the FOS, they were all open to the idea of being brought under the FoI umbrella
'The Government is currently consulting a range of other bodies including the Local Government Association, examination boards and harbour authorities on being brought within the scope of the Act, and I hope we will soon see an even greater number of organisations opening themselves up to the public in this way.'
The Ministry of Justice has already announced a range of other measures being introduced to extend and enhance the performance of the FoI Act. These include:
Transforming the 30-year-rule, under which most public records are transferred to the National Archives and other places of deposit, reducing it to 20 years.
Consulting a variety of additional bodies on being included in the Act.
Undertaking post legislative scrutiny, to take a root and branch look at how the FoI Act operates.
In addition, the Cabinet Office has recently announced its Open Data Consultation, which looks at transparency more generally across the public sector, but is also seeking views on FoI.
Published 1 November 2011