Free Swimming Programme announcement
DCMS response to public enquiries.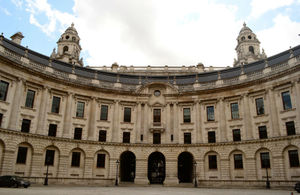 With the unprecedented levels of debt facing the country we have regrettably had to take the difficult decision to end the Free Swimming Programme.
The summary to evaluation report published on 17 June 2010 shows the programme was not providing best value for money, so we could not justify continuing to fund it.
Further to the announcement on 17 June, the Government has since confirmed that the remaining £25 million set aside for pool improvement works has also been withdrawn.
You may wish to contact your local authority to see whether they are going to continue to independently offer free swimming in your area.
Further information
Grant allocations 1 April - 31 July 2010
In June the Government committed to provide free swimming grant funding to cover 1 April - 31 July 2010 in recognition of the fact that local authorities would have incurred costs over this period. A copy of the grant determination letter sent to local authorities on 6 July can be found at the following link: Free Swimming Programme grant allocations letter (PDF 133kb).
Published 18 August 2010