Frank Lampard coaches young footballers
FA Tesco Skills ambassador marks expansion of football skills training programme for young people.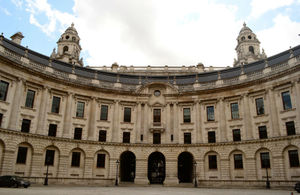 England star Frank Lampard yesterday shared his skills and expertise with young footballers from across the country to mark the expansion of The FA Tesco Skills Programme.
Children from 26 English counties will now be able to take advantage of 4.7 million places on Football Skills Courses for 5-11 year olds by 2014, building on the two million places they've already provided.
Tesco and FA partnership
Sports and Olympics Minister, Hugh Robertson joined Lampard and The FA's Director of Football Sir Trevor Brooking at the training session, with competition winners from the programme, at Elmridge Leisure Centre, Surrey.
"This type of private / public partnership, from Tesco and the FA, is something I want to encourage in grassroots sport," said Mr Robertson. "Millions more young people across the country will get the chance to receive proper coaching, hone their skills and, most importantly, get out there and enjoy playing our national game."
A total of 106 FA Tesco Skills coaches will be helping children of all abilities to improve their football skills in schools, at after school Skills Centres, and at free school holiday taster sessions.
Further information
Published 24 December 2010