News story
Four tonnes of cannabis seized in English Channel
Approximately four tonnes of cannabis have been seized following a UK Border Agency operation in the English Channel.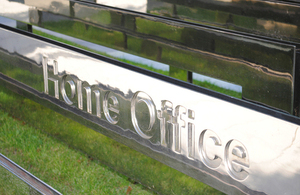 Agency cutters HMC Valiant and HMC Searcher intercepted a Dutch-registered yacht in UK waters off the coast of Sussex in the early hours of Sunday 24 July.
The vessel was escorted into Newhaven habour and was searched by UK Border Agency officers.
The drugs discovered on board have an estimated street value of around £12 million.
Four men have been charged with the importation of controlled drugs.
Constant alert
David Smith, UK Border Agency regional deputy director, said: 'The UK Border Agency's fleet of cutters play a vital role in securing the border. 'They are on constant alert around the UK coastline to keep illegal drugs and other banned substances out of the UK.
'We are determined to prevent this terrible trade which can have such a destructive impact on the lives of so many.'
 
The UK Border Agency's five fast patrol vessels, known as Cutters, patrol the UK's 10,000 miles of coastline every day of the year to detect prohibited and restricted goods and prevent tax fraud by searching all types of vessels.
 
Each vessel can accommodate up to 16 persons and remain at sea for extended periods and in heavy weather conditions.
The crew are all highly trained for the maritime enforcement role they undertake.
Contact us
Anyone with information about drug smuggling can call the UK Border Agency hotline on 0800 59 5000 where anonymity can be assured.
Four tonnes of cannabis seized on Flickr
Published 26 July 2011