Four thousand community sport clubs to be created to drive a sporting habit for life
Culture Secretary Jeremy Hunt unveils £1 billion strategy to deliver on 2012 Games promise to inspire a generation to get involved in sport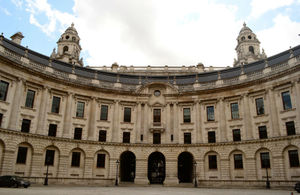 Every secondary school in England is set to host a community sports club, as part of a new strategy to encourage young people to play sport for life, Culture Secretary Jeremy Hunt announced today.
The move is a key part of a £1 billion, five-year youth and community sport strategy published today that will deliver on Lord Coe's 2012 Games bid promise to inspire a generation to get involved in sport.
The strategy, to be delivered by Sport England, will see new school-based sports clubs established with links to one or more sports' national governing bodies. Expert coaches will run sessions to help create strong ties between schools and local sports clubs already in existence in their area. Football has pledged that 2,000 of their clubs will be linked to secondary schools by 2017, rugby union 1,300 clubs, cricket, 1,250 clubs and rugby league and tennis 1,000 clubs each.
Also, for the first time, funding will be made available to open up school sport facilities for wider public use.  Three-quarters of sports halls and artificial pitches and a third of swimming pools in England are located on school sites and £10 million of funding will enable communities to make the most of these local sporting assets.
£100 million will be invested in creating the clubs and tackling the drop-off in sports participation that can happen when young people leave school. Of this, £50 million will be invested to boost sport provision at further education colleges and universities.
The funding will also provide a full-time sports professional for at least 150 further education colleges, to drive forward innovative sports provision.
Around £450 million will go to sports governing bodies between 2013 and 2017 for their 'whole sport plans.' Around 60 per cent will benefit young people aged 14 - 25 so that sports are completely focussed on helping to drive a sporting habit for life. The remaining 40 per cent will be aimed at the rest of the population. Funding to governing bodies will be on a payments-by-results basis with sports that fail to deliver putting their public funding at risk.
Secretary of State for Culture, Olympics, Media and Sport Jeremy Hunt said:
Despite huge investment of public funds since we won the right to host the Games, participation by young people in sport has been falling. We need a radical change in policy to address the deep-seated problem of people dropping out of sport when they leave school. Our bold approach will see money going to organisations that deliver on youth participation, but also withdrawn quickly from those which fail to meet agreed objectives.
Sport England Chief Executive Jennie Price said:
Changing the sporting behaviour of a generation is a major challenge, which has not been achieved by any other Olympic host nation. With a new focus on young people and an even tougher, Government backed, regime of payment by results, Sport England and its partners are determined to deliver.
Alex Horne, General Secretary of the FA, said:
Football welcomes the Sport England strategy and the increased focus on youth participation. A priority will be taking 2,000 local football clubs into secondary schools across the country, offering expert coaching and creating the strong ties that will help young people make the move from school sport to community sport.
Ian Drake, Chief Executive of British Cycling, said:
Looking ahead to the next funding cycle, we have ambitious plans to build further on the success we've achieved over the past few years, and to capitalise on the inspirational impact of London 2012 to increase participation. We look forward to continuing to work closely with Sport England on turning these plans into reality under the new strategy outlined today. We take our responsibilities seriously in terms of maximising the impact of the public money we receive. We fully appreciate the fact this funding is a privilege and not a right, and with that in mind it makes sense to tie-in continued funding to the achievement of agreed goals and objectives to help ensure the best return on investment across all sports.
David Collier, Chief Executive of the ECB, said:
The ECB welcomes the new Sport England strategy and the reach down to 14 year olds. This very much mirrors crickets own strategy to get more young people playing at school and in clubs and keep them involved in the game throughout their lives."
Paul Clark, Chief Executive of England Netball, said:
The success we've had in growing adult netball participation through our Back2Netball programme has clearly demonstrated that the participant-focused approach we take at England Netball is the right one. Our key challenge over the next four years will be to apply that approach and learning to drive increased participation in netball amongst young people aged between 14 and 25 years of age. This age group is critical to our ambition of encouraging and enabling engagement in Netball for Life.
There is also an additional £160 million to improve the nation's sports facility stock between 2012 and 2017, building on Sport England's existing £90 million 'Places, People, Play' legacy facilities investment, while a new £40 million local sport fund will also be set up to help local authorities improve sport provision.
The Youth Sport strategy will build on the success of, and complement, the £150 million 'School Games' that is rejuvenating competitive sport for young people with over 11,000 schools signed up.
Notes to Editors
Sport England is focused on the delivery of a mass participation legacy from the London 2012 Olympic and Paralympic Games.
The five-year strategy amounts to more than £1 billion of lottery and exchequer investment from Sport England. £200 million of this is exchequer funding from the current Spending Review settlement.
3. If public funding is taken away from a failing sport national governing body it will be distributed elsewhere for the benefit of community sport.
The new strategy is about delivering real results and providing funding for what works. Sports governing bodies will have their own participation targets agreed with Sport England. There is no national target for participation.
Sport England will also work with the StreetGames charity, amongst other partners, to create 1,000 doorstep sports clubs, taking sport to where youngsters live. Sport England also plans to fund the Dame Kelly Holmes Legacy Trust to expand its Get on Track programme which supports young people at the very margins of society.
StreetGames is a charity that brings sport straight to the doorstep of young people living in disadvantaged communities.
Press Enquiries: 020 7211 2210
Out of hours telephone pager no: 07699 751153
Public Enquiries: 020 7211 6000
Published 10 January 2012