News story
Four new Enterprise Zones set up to boost local growth
New zones in Birmingham, Bristol, Leeds and Sheffield will accelerate local economic growth and aid job creation.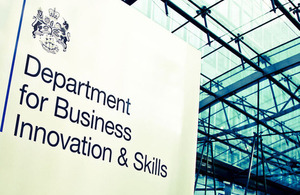 The locations of four more Enterprise Zones and a progress report showing that the Government has already met or reached significant milestones on over 100 out of 137 reforms unveiled in the Plan for Growth in March 2011 have been announced.
The four Enterprise Zones in Birmingham, Bristol, Leeds and Sheffield, selected by their local enterprise partnerships, will accelerate local economic growth and could create over 24,000 new jobs by 2015.
The zones will benefit from discounts on business rates, new superfast broadband, lower levels of planning control and the potential to use enhanced capital allowances. The Government will announce the location of a further ten Enterprise Zones shortly.
The Plan for Growth
The introduction of Enterprise Zones is just one of over 100 major reforms being taken forward by the Government to create conditions for strong, sustainable and balanced growth. The Government has today published a progress update against the reforms announced in the Plan for Growth.
In four months, the Government has made significant progress, working in partnership with business to fundamentally assess what every part of Government is doing to provide the conditions for private sector growth, including:
Major reform of planning policy through a new National Planning Policy Framework.
Reforms to the tax system to support business growth, including a reduction in corporation tax to 26 per cent this year, and 23 per cent by 2014 to make the UK rate the lowest in the G7.
A stop to the tide of regulation, including publishing the first results from the Red Tape Challenge.
Working in partnership with business, the launch of the Business Growth Fund by five major UK banks to support established and growing businesses through a £2.5 billion fund.
Funding for an additional 50,000 apprenticeships over the next four years and doubling the number of new University Technical Colleges, supporting young people to gain vital skills demanded by business.
A further 45 reforms are due to reach a significant milestone by the end of 2011, including a new £50 million Business Angel Co-investment Fund and the launch of the first Technology and Innovation Centre.
The Prime Minister, David Cameron, said:
"I am determined that we should drive growth in every town, city and community in the country. For too long our economy has been dependent on just one corner of the country and too few industries.
"But it won't be Ministers in Whitehall who can drive this growth; it will be those with the great business idea who are ready to start up, the entrepreneurs who want to grow their company, the businesses looking to expand into new markets.
"That is why we are getting behind them, cutting business taxes, freeing them from red tape, easing planning restrictions and rolling out Enterprise Zones to spark business growth around the country.
"It is our dynamic businesses large and small that are on the frontline of our economic recovery and we are committed to do all that we can to ensure that they can thrive."
The Business Secretary, Vince Cable, said:
"One of the most important things we can do to help private businesses create jobs and boost growth is to reduce the barriers businesses currently face and give them extra flexibilities to operate.
"Enterprise Zones will do exactly that, bringing in benefits to the local communities and securing investment.
"I'm delighted that Enterprise Zones are gaining momentum and we are able to confirm more locations. This will help the work local enterprise partnerships are already doing to help roll out their zones and ensure that they are a success."
Links
Published 28 July 2011