World news story
Former Premier extradited to Turks and Caicos Islands
Governor's Office confirms the arrival of extradited Premier Michael Misick in Grand Turk, today, Tuesday, 7 January 2014.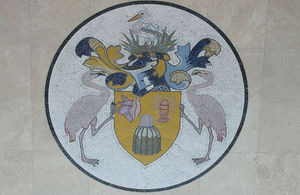 The UK Government welcomes the arrival of Michael Misick in the TCI to face a number of serious charges relating to corruption and maladministration during his time in office.
They are most grateful to the Brazilian authorities for their swift handling of TCI's extradition request.
It is important for the people of TCI, a UK Overseas Territory, that the rule of law is respected and due process is followed.
It will now be down to the TCI Courts to consider Michael Misick's case as well as that of 14 others charged with similar offences.
Background
Sir Robin Auld led a Commission of Inquiry in 2008-9 which found there was "a high probability of systemic corruption in government and the legislature and among public officers in the Turks & Caicos Islands".

In the wake of this Inquiry, UK Ministers instructed the Governor in TCI to suspend part of the Constitution and the then elected government (led by Michael Misick), setting up an Interim Administration.

Over the next three years, many reforms took place to stabilise finances, improve the public sector and the economy, and to establish good governance. Elections were then held in 2012 to return TCI to elected government rule. The UK continues to support TCI, including a loan guarantee of up to US$260m and technical assistance for a wide ranging reform programme.

In 2010 a Special Investigation and Prosecution Team was set up to look into the corruption allegations. It comprised of up to 33 ex-UK police investigators and prosecutors, at its height, working to the TCI authorities.

To date 14 people have been charged, 10 of whom are in Court this week for a Plea and Directions Hearing with full trial planned for July 2014.

Once the former Premier Michael Misick was implicated in the investigations, he fled but was subsequently arrested in Brazil last December under an Interpol provisional arrest warrant. TCI sought the extradition from Brazil and this has now been granted.
Published 7 January 2014