Foreign Secretary writes to Senator John Kerry about Lockerbie bombing enquiry
Foreign Secretary William Hague reiterated the UK Government's regret at continuing anguish that release has brought the families of the victims.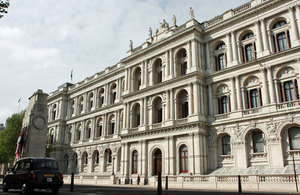 Prime Minister David Cameron commissioned a review into the release of Abdelbaset Al-Megrahi. The Cabinet Office published its findings today.
Foreign Secretary William Hague wrote to John Kerry to explain the review:
Full text of the letter [PDF, 799 KB]
Published 7 February 2011