Foreign Secretary William Hague's Chanukah message
Foreign Secretary William Hague sends his good wishes for Chanukah to the Jewish community in Britain and across the world.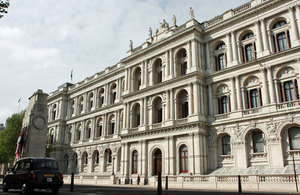 "It's a great pleasure to send warm good wishes to the Jewish community in Britain and all over the world as you celebrate Chanukah, the festival of lights.
This celebration of the resilience of the Jewish faith, of light over darkness, of freedom over oppression, is no less important and no less poignant than it was two thousand years ago.
Chanukah is about courage, it is about hope, looking forward of course to the future and we certainly hope for peace and for continuing to strive for peace in a region that so desperately needs it.
So happy festival of lights, Hag Urim Sameach."
Published 1 December 2010