World news story
Foreign Secretary welcomes South Korean President to UK
Foreign Secretary William Hague has today welcomed the arrival of South Korean President Park Geun-Hye to the UK.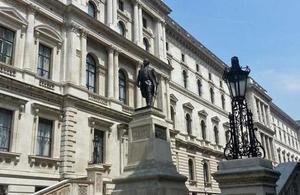 Coming less than a month after his visit to Seoul, President Park's time in London highlights the strong relationship between South Korea and the UK. As well as strong trade ties the countries also share historical, educational and cultural links going back centuries.
The Foreign Secretary said:
It is a pleasure to welcome President Park to the UK today following my visit to South Korea last month.

Korea is a long-standing political friend and ally of the UK. We work closely together on foreign policy issues, sharing the same goal of global stability and bound by common values as well as common interests. This has been clearest in our work in relation to security on the Korean peninsula and in Korea's support for my Declaration on Preventing Sexual Violence in Conflict at the UN.

This truly is one of our most important partnerships in Asia, and we welcome South Korea's growing role in international affairs. In education, science and the creative sectors there is unlimited potential for our relationship to develop, to the benefit of both our peoples, and I hope that President Park's visit will be a milestone in that effort.
The size of Scotland and Wales combined, South Korea is one of our key markets in Asia, and is the sixteenth largest market for UK exports worldwide. The UK is also the top destination for Korean investment in Europe.
During her visit President Park will attend a Korean Film Festival in central London, celebrating the achievements made by the industry. This is expected to lead to more formal partnerships between the countries to share expertise.
She will also speak at the opening of the UK-South Korea CEO Forum as well as visiting Imperial College London to see displays of UK excellence in science, the creative industries and education.
Published 5 November 2013