News story
Foreign Secretary welcomes agreement on Russia's accession to the World Trade Organisation
Foreign Secretary William Hague has welcomed the Swiss-brokered deal between Russia and Georgia on customs and border issues, clearing the way for Russian accession to be approved by the World Trade Organisation.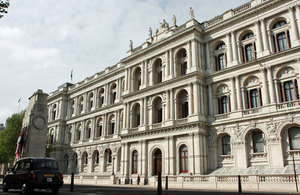 Russia is the last major world economy outside the WTO.
Foreign Secretary William Hague said:
"I welcome the news that Russia and Georgia have reached agreement on customs issues, and that the terms for Russia's accession to the WTO have been agreed. Russia, Georgia and Switzerland, in their role as mediators, are to be congratulated for this achievement.
"We look forward to welcoming Russia's membership of the WTO in December, closing 18 years of negotiations, and opening up new economic opportunities for all."
Published 10 November 2011