Foreign Secretary on Southern Sudan Referendum
Foreign Secretary William Hague welcomed the international observers assessment that the referendum process has been conducted in a credible manner.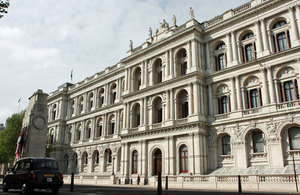 "Last week the people of Southern Sudan turned out in large numbers to cast their votes in the historic Referendum. We have seen people queuing for hours at polling centres, waiting patiently and calmly for the opportunity to express their view. Observers from the United Kingdom and many other countries have been on the ground monitoring the process closely.
This week domestic and international observers have made clear that the process to date has been conducted in a credible manner. This is a truly remarkable achievement and I welcome the observer assessments, including the EU observation mission's preliminary statement of 17 January.
The successful conclusion of voting represents a momentous step towards completion of Sudan's Comprehensive Peace Agreement (CPA). I commend the enormous efforts made over the last few months to prepare for the Referendum by the CPA parties and the Southern Sudan Referendum Commission.
There remain major challenges ahead in the coming months. I welcome the clear and united signal from the international community of its strong support for Sudan at this critical moment. During polling I spoke to both Vice President Taha and Southern President Kiir about the need to resume negotiations on the outstanding CPA issues as soon as possible. The British Government will continue to play its part to help ensure a lasting peace for the people of Northern and Southern Sudan.
Published 18 January 2011