Foreign Secretary hopes problems facing Games are resolved
The Foreign Secretary William Hague's comments come as concerns are raised over preparations ahead of the New Delhi Commonwealth Games.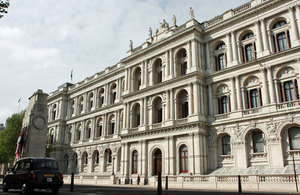 The Foreign Secretary told Sky News: "I hope these problems can be dealt with at the Commonwealth Games, it's very disappointing for the athletes that these problems have arisen so we do want them sorting out as rapidly as possible.
"Clearly the organisers are working extremely hard on it. Indeed, we are assured that they are. But let's encourage the organisers to put these things right so that athletes from all over the world can take part as they should be doing."
British nationals attending the Games on 3 - 14 October are advised to check Foreign Office information on the Games as well as travel advice for India.
Published 22 September 2010