Foreign Secretary describes leaks as "reprehensible"
Foreign Secretary William Hague said the publication was carried out "without regard to wider concerns of security."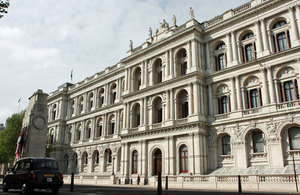 Speaking on BBC Radio 4's World at One programme, the Foreign Secretary said:
"I think it's particularly reprehensible that these have been published. We did say at the outset that these sorts of disclosures could damage national security, they could ultimately put lives at risk, and so yeah, there is great concern of course about disclosing a list of targets that could be of use to terrorists or saboteurs.
So I think it is absolutely reprehensible…the publication is carried out without regard to wider concerns of security, the security of millions of people, and I think we should therefore see these Wikileaks activities in that context."
Published 6 December 2010