Foreign Secretary confirms amendments to consular guidance
Foreign Secretary William Hague has informed the House that the internal guidance for consular staff on the death of British Nationals overseas will be amended. This comes after a review of consular procedures.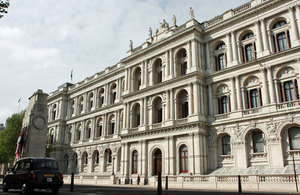 In a written statement to Parliament the Foreign Secretary said:
On 17 April I informed the House that we would review our procedures for alerting Ministers to the death of British nationals abroad.
I can now inform the House that this review has been completed. While I am satisfied that, in the case of the death of Neil Heywood in China, consular staff followed the guidance that was in place at the time, I have also concluded that more detailed guidance would help staff decide when to inform Ministers of deaths in future. I have therefore asked that internal guidance for Consular staff on the death of British Nationals overseas be amended to ensure consideration is given to whether:
A need exists, or may arise later, for Ministers to take action with the foreign government to ensure appropriate handling of the case (e.g. because of any uncertainty over the cause of death);
There is a high level of pressure from the family to do something different to established consular policy;
Relevant Ministerial travel or other engagements is planned, especially if a visit is taking place or is pending, including consideration of the personal connections of people the Minister might meet in the UK or overseas;
Strong UK and local media interest is likely (especially if a Minister is travelling);
Significant Parliamentary/constituency MP interest in the case is likely;
There is any credible rumour or speculation surrounding the case which would significantly affect the nature of the consular support the FCO would provide;
There are any other risks if Ministers are not informed.
If this revised guidance had been in place at the time of Neil Heywood's death, I believe that Ministers would have been informed earlier than 7 February.
I have arranged for a copy of the revised consular guidance to be placed in the Library of the House.
I should also like to use this opportunity to correct a factual reference in my Written Ministerial Statement of 17 April concerning the request by our Ambassador in Beijing to the Chinese authorities to mount an investigation into the death of Neil Heywood. The statement: "Our Ambassador repeated the request a week later to the Director General for Europe" should have read "Our Ambassador repeated the request on 5 March to the Director General for Consular Affairs".
Published 23 May 2012