News story
Foreign Secretary concerned about Central African Republic
Foreign Secretary has called on all sides to show restraint and respect human rights in Central African Republic.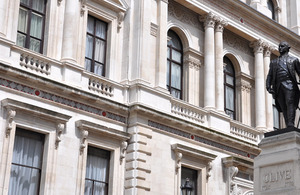 The Foreign Secretary William Hague has underlined his concern about recent developments in the Central African Republic. Speaking today during his visit to the neighbouring Democratic Republic of Congo, the Foreign Secretary said:
I am deeply concerned about the situation in the Central African Republic, including reports of casualties and looting in the capital, Bangui. The safety of the Central African Republic's population, including foreign nationals, is of the utmost importance. I call on all sides to make every effort to show restraint and to respect human rights. It will be important to ensure a swift return to democratic rule. We are liaising closely with the French and with other international partners to monitor the fast-moving situation in the country.
Further Information
Read about the Foreign Secretary's visit to the DRC
Published 25 March 2013