Foreign Office welcomes release of British men from Eritrea
Four British nationals have been released from Eritrea and will be reunited with their families.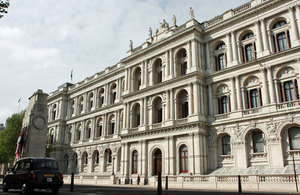 An FCO spokesperson said:
"We are pleased that the four British nationals have now been able to leave Eritrea and can be reunited with family and friends. We are very grateful to the Government of the State of Qatar for helping facilitate their return.
"We remain concerned however that at no time did the Eritreans respond to our requests for consular access and will continue to raise this matter with them."
Published 12 June 2011