News story
Foreign Office Twitter Q&A on winter sports
The Foreign Office along with representatives from ABTA, the Ski Club of Great Britain and Ellis Brigham Mountain Sports will be on hand to answer your questions on Twitter.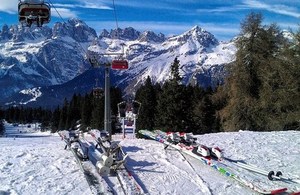 On Friday 20 February the Foreign Office's Consular Assistance Team will hold a live Twitter Q&A on all things winter sports related.
The Q&A will take place between 3pm to 4pm (GMT), and we are delighted to have an expert panel on board to help us. The panel includes:
The Ski Club of Great Britain
Beth Begg, winter sports campaign manager
Jonny Cassidy, winter sports holidays manager
Dr Craig McLean, winter sports health specialist
Travel Association ABTA
Daisy Parker, winter sports campaign manager
Ellis Brigham Mountain Sports
Mark Brigham, Managing Director and expert on winter sports equipment

Christopher Shannon, snowboarding equipment manager
So if you're planning on hitting the slopes this season then this is the perfect opportunity to quiz our expert panel on anything from which equipment you'll need and what your insurance needs to cover, to how best to stay safe while on and off the piste.
Tweet your question to @FCOTravel and use the hashtag #AskWinterSports. Questions can be submitted in advance using the hashtag.
Published 13 February 2015