Foreign Office Travel Advice is changing
We're making some changes to our online travel advice notices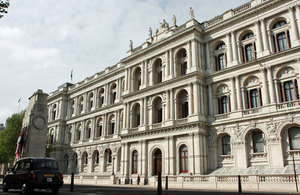 Over the past few months we've been conducting a review of our Travel Advice. We've looked at what we say and at how we say it. We've looked at what our international partners do. We've talked to our contacts in the travel industry. And we've talked to our most important customers - the travelling British public. We've listened to the feedback that you've given us by email, and we've conducted a survey of visitors to our website.
All of this has led to some changes to FCO Travel Advice, which you'll start to see rolled out throughout our advice over the next few months. We'll be trying to write in a way that's more accessible and engaging. We'll be trying to put more of the risks which you face when travelling overseas into context. And we'll be trying to make sure that you're directed to the right place to get accurate information as quickly as possible.
With 221 country-specific Travel Advice notices, as well as a range of generic advice, it will take some time to roll out all of our changes. Do be assured, though, that whether you're looking at our 'old' or our 'new' versions, you'll still be getting the same key messages and the information which you need to make decisions about your safety whilst travelling overseas.
Published 29 June 2010