Foreign Office Ministers answer questions in Parliament
Foreign Office Ministers answered questions on a range of foreign policy issues, including the Middle East Peace Process, Ivory Coast and Sudan.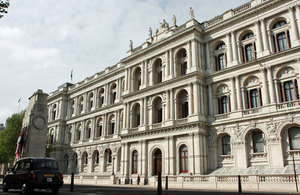 The Foreign Secretary and the Foreign Office ministers answered questions at 14.30 in Parliament.
The Foreign Secretary also announced that he will charter a plane to Egypt to supplement the commercial flight capacity provided by British airlines to assist British nationals return to the UK.
A full transcript of will be available later.
Published 1 February 2011