Foreign Office Minister welcomes new Constitution for Montserrat
Minister for the Overseas Territories Henry Bellingham described the new Constitution as an important step forward for the people of Montserrat.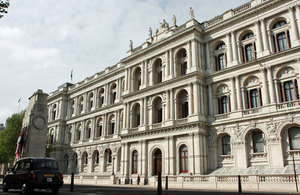 Speaking today the Foreign Office Minister said:
"I am delighted that the new Constitution for Montserrat has come into force today. This is a historic day and an important step forward for the people of Montserrat. The new Constitution includes provisions devolving significant new powers to the Government of Montserrat. I particularly welcome the provisions which strengthen the fundamental rights and freedoms of those living in Montserrat, as well as regulate public financial management and promote high standards in public life.
I am pleased that the close co-operation and hard work of the elected representatives of Montserrat and representatives from the FCO has resulted in a modern constitution which provides a sound basis for continued good governance in Montserrat"
The new Constitution is the culmination of a long process of consultation and negotiation between the governments of the UK and Montserrat which began in 2001.
Published 27 September 2011