World news story
Foreign Office Minister visits Jordan
Hugh Robertson visits Jordan to discuss bilateral and regional issues, including MEPP and Syria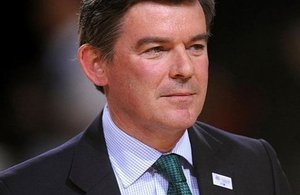 Foreign and Commonwealth Office Minister of State for the Middle East, Hugh Robertson, is making his second official visit to Jordan from 25 to 27 March. Mr. Robertson will see HM King of Jordan, Foreign Minister HE Mr. Nasser Judeh, Interior Minister HE Mr. Hussein Majali, will visit Parliament, hold official meetings and visit UK funded projects to help refugees from Syria in northern Jordan.
Speaking on arrival, Hugh Robertson said:
"It is a great pleasure to be making my second official visit to Jordan as Minister for the Middle East and North Africa. Our countries enjoy strong historical ties and co-operate closely on a wide range of issues. The UK attaches great importance to our relationship, and I look forward to identifying ways to develop it further.
"We will also talk about co-operation on regional issues, particularly on the Middle East Peace Process and on Syria. I will re-emphasise the UK's support for Jordanian efforts and our desire to continue working closely on these and other issues of mutual interest and concern. The US led efforts to reach an Agreed Framework on the Middle East Peace Process are reaching a decisive point. I will be talking to my Jordanian counterparts about how we can work together to support the parties in making the necessary compromises to achieve a real and lasting peace.
"The overspill from the Syrian crisis continues to grow, and Assad's brutal civil war is destabilising the entire region. I will be talking to my Jordanian counterparts about the severe impact this crisis has had on Jordan, and paying tribute to Jordan's generosity in hosting 600,000 people that have been forced to flee their homes to escape the violence in Syria. The UK has committed £120m to working alongside Jordan in improve the humanitarian situation for these people. And I look forward to seeing the results of this, and to seeing first-hand the impact that UK-sponsored projects are having."
Published 26 March 2014