News story
Foreign Office Minister shocked and saddened by the multiple suicide attacks in Pakistan
Baroness Warsi has commented on the suicide attacks that have taken place in Karachi and Rawalpindi this week.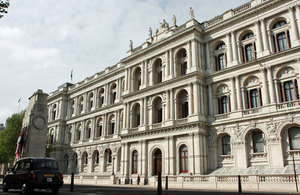 Foreign Office Minister Baroness Warsi said:
"I am shocked and saddened by the multiple suicide attacks in Pakistan this week, during the Islamic holy month of Muhurram. These horrendous acts of sectarian violence, against Imambargahs in Karachi and Rawalpindi, show an appalling contempt for religion and for human life. My thoughts are with families of those who lost their lives as well as with those who have been injured. The British Government continues to work closely with the Pakistani Government and religious leaders to promote religious tolerance".
Published 23 November 2012