Foreign Office Minister "extremely concerned" about disruptions to the Special Tribunal in Lebanon
Following reports from Lebanon this week that indicated that investigators from the Special Tribunal for Lebanon were attacked and prevented from carrying out their work, Foreign Office Minister Alistair Burt has issued a statement.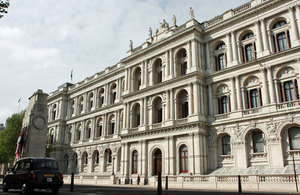 "I am extremely concerned by the developments this week in Lebanon, where individuals and groups continue to seek to disrupt the investigations of the Special Tribunal. The UK is a firm believer in international justice. The Special Tribunal must be able to conclude its work freely and independently.
"We look forward to raising these issues next week when Prime Minister Hariri visits London".
Published 29 October 2010