Foreign Office condemns unauthorised release of US classified information
Speaking today a Foreign Office spokesperson said: "We condemn any unauthorised release of this classified information, just as we condemn leaks of classified material in the UK.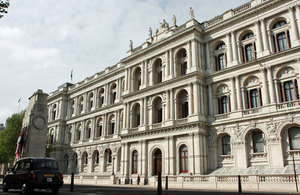 "They can damage national security, are not in the national interest and, as the US have said, may put lives at risk. We have a very strong relationship with the US Government. That will continue".
Search the news archive
Published 28 November 2010