Foreign Office concerned as one in five travel without insurance
British travellers risk being seriously out of pocket if they do not take out adequate insurance as research shows one in five travel without.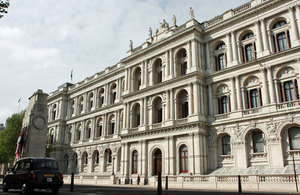 The research from the Association of British Travel Agents also showed that one in four 15-24 year olds think that the UK Government will cover their bills in the event that something goes wrong. Lynda St Cooke from the Foreign Office's Know Before You Go campaign explained that this is not the case:
"If British travellers get into difficulties overseas, there are things the nearest British Embassy or Consulate can do, including contacting friends and family for them, and giving them information on how to safely transfer money from the UK.
"But consular staff cannot pay hospital bills for British travellers, nor fly them home if they run out of holiday money."
A medical emergency abroad can be extremely expensive. If you need to be returned to the UK it could cost thousands unless you have comprehensive insurance.
Published 6 October 2011