World news story
Foreign Office Americas Director leads UK delegation to Guatemala
Director for the Americas at the FCO, Kate Smith, is in Guatemala to participate in the Assembly of the Organisation of American States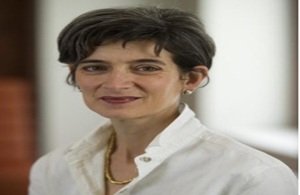 She is in Guatemala between June 3 - 6. The UK is a Permanent Observer of the OAS.
Before the Assembly starts, Ms Smith will meet with representatives of British companies working in Guatemala, organisations that monitor human rights and transparency, members of the Guatemalan government, and the media.
The UK delegation will also include the British Ambassador to Guatemala, Sarah Dickson, an official from the Home Office and a member of the British Embassy team in Washington.
The UK delegation will use its presence at the General Assembly to mainly encourage a constructive debate on tackling drugs. Amongst other issues, the British Government will highlight the rights of the Falkland Islanders to self determination, promote the Foreign Secretary's international campaign to Prevent Sexual Violence in Conflicts, and to reiterate the UK's longstanding commitment to strengthen and broaden its relations with Latin America.
Published 4 June 2013