News story
Foreign Office amends travel advice for Tunisia
We have changed our travel advice for Tunisia. We no longer advise against all but essential travel.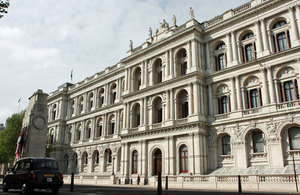 Speaking today, Minister for the Middle East and North Africa, Alistair Burt said:
"Last month's events in Tunisia were watched around the world.
There is now a new government which is broad-based and has signalled its intention to deliver political reform and a path of reform to what we hope will be free and fair elections. This progress, marked by its commitment to sign important human rights agreements, appears to have public acceptance.
It is still early days. Much depends on how the new Tunisian Government continues to engage with the public, civil society and the international community. But the UK believes that its actions are encouraging.
We have decided to change our travel advice to reflect our assessment of these recent events and the reduced threat to British nationals. Their safety is always our primary concern.
A tourist industry is vital to Tunisia's economy and future. We hope this change in the advice enables people to see the country in a new light and we look forward to being engaged in assisting its political, social and economic development."
Published 4 February 2011