News story
Football disorder at record low
Arrests for football-related disorder hit a new record low last season, according to statistics published today.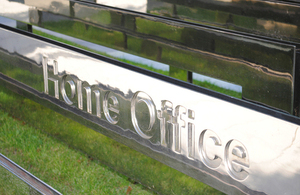 The figures for the 2010/11 football season cover arrests of English and Welsh fans at all international and domestic games including international and club games abroad.
Last season's statistics were a major success story, with no arrests at the World Cup in South Africa. And this year's figures continued the good news, with a nine per cent drop in arrest rates.
Lowest figure since records began
During the season, 3,089 people were arrested, a fall of 302 compared to the 2009/10 season.
This is the lowest figure since records began in the 1984/5 season and equates to an average of one arrest per match, with no arrests at 70 per cent of games.
A decade after their introduction, football banning orders continue to have a positive effect. Since 2000 approximately 92 per cent of people whose orders have expired are assessed by police as no longer posing a risk of football disorder.
The number of people under football banning orders also dropped – down to 3,173 from last year's figure of 3,248.
British success story
Crime Prevention Minister Lord Henley said: 'Football policing is a real British success story. Where hooliganism was once described as 'the English disease', we now set an example for others to follow.
'This year's record low arrest figures follow on from last year's successful World Cup in South Africa, where nobody from this country was arrested.
'But we are not complacent and we will expect to see England fans continue their good behaviour at next year's European Championships, where the eyes of the world will be on them once again.'
Published 23 December 2011