Following your club in Europe? Check our travel advice for matches this week
Motherwell, Aston Villa, Manchester City and Tottenham are playing qualifying matches in the UEFA Europa League and UEFA Champions League.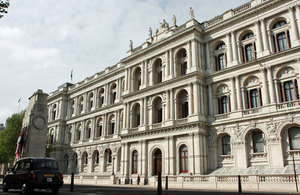 On 17 August Tottenham play Young Boys in Berne, Switzerland. On 19 August Motherwell play Odense BK in Odense, Denmark; Aston Villa play Rapid Wien in Vienna, Austria and Manchester City play FC Timisoara in Timisoara, Romania
If you are going to watch your club play, bear in mind :
You don't need a visa to enter Switzerland, Denmark, Austria or Romania, but your passport must be valid for the duration of your stay.

Remember to take out some travel insurance even if you're only going for one night - if you get into difficulties it could save you a lot of money!

See our travel advice by country for information on local laws and customs.

There may be additional regulations in force on match days and in the vicinity of the stadium. These may include restrictions on where alcohol can be consumed. If in doubt, check with local police or tourist authorities.

Crowds in and around football stadiums can attract pickpockets. Take care to safeguard your possessions in crowded areas.
You can find more tips in our advice for travelling football fans.
Published 16 August 2010