Follow the Olympic Torch journey online
Celebrating the people and places along the route with Tripline.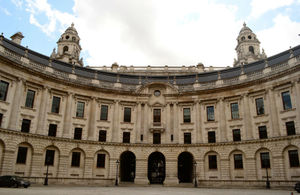 In the 70 days running up to London 2012, the Olympic Torch is travelling 8,000 miles across the UK.
To celebrate the people and places on the route, we are mapping the journey online using Tripline.
You can see key highlights, video and photos of the Torch Relay from around the UK and find out some of the amazing stories behind the people and places involved - as well as exploring some of the benefits that hosting the Games is already bringing to communities across the country.
The Torch began its journey at a ceremony in Athens in May. The Flame was then flown to the UK to be met in Cornwall by Culture Secretary Jeremy Hunt, and Deputy Prime Minister Nick Clegg, before beginning its journey around the UK. The route it is taking means that it will pass within one hour of 95 per cent of people in the UK.
The relay ends on 27 July with the lighting of the cauldron during the Opening Ceremony in the Olympic Stadium.
Click the arrows on the map to watch the trip so far unfold.
Further information
Published 21 June 2012