Flying the flag for UK legal services
David Wootton explains why it's important to help the UK legal sector flourish and promote London as a global centre for dispute resolution.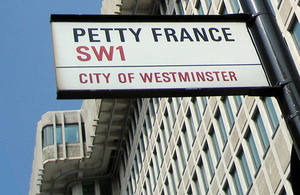 'As a lawyer by profession and having just taken up the role of Lord Mayor of the City of London, I am particularly honoured to fly the flag for UK legal services at home and abroad.
Next year, I will spend over 90 days visiting some two dozen countries, to promote UK-based financial and professional services. A key element of my work abroad will be to promote the UK's world leading legal services industry as a key export and a crucial part of our competitive advantage. This is an industry that generated £19.3bn in 2010, and contributed £3.6bn in exports.  
The international outlook for specialist solicitors, barristers and other legal experts has played a major role in developing London as the venue of choice for resolving international business disputes. I am honoured to be part of Unlocking Disputes - a new ground-breaking, industry-led campaign to promote London as the global dispute resolution centre. The campaign brings together the Bar Council, which represents barristers in England and Wales, the Law Society, which represents solicitors in England and Wales, and TheCityUK, which together with the City of London Corporation promotes UK financial and professional services. The campaign's aim is to showcase the quality and value which London's legal services sector can offer clients all over the world. It will also play an important part in enhancing London's reputation - and help the City maintain its position as the world leader for financial and professional services.
Of course we cannot be complacent: New York, Geneva, Dubai, Singapore and Hong Kong are already competing with London as hubs of legal expertise. But it is worth reminding ourselves that London has the largest concentration of judicial expertise anywhere in the world. More than 200 foreign law firms have offices in London, with more than half the world's leading firms choosing the capital as their headquarters.
I am a keen supporter of the Ministry of Justice's Action Plan for Growth, which highlights the government's role in creating the conditions in which the UK legal sector can flourish. During my overseas visits, I will encourage countries where trade barriers could still be an obstacle to open up their legal markets.
Modern business requires advanced infrastructure for support. The opening of a brand new court complex right in the heart of London is probably the most exciting news for the legal industry this year. The Rolls Building is the world's largest and most modern specialist centre for the resolution of financial, business and property litigation. I look forward to joining Her Majesty The Queen at the formal opening of the Rolls Building next month.'
Published 29 November 2011